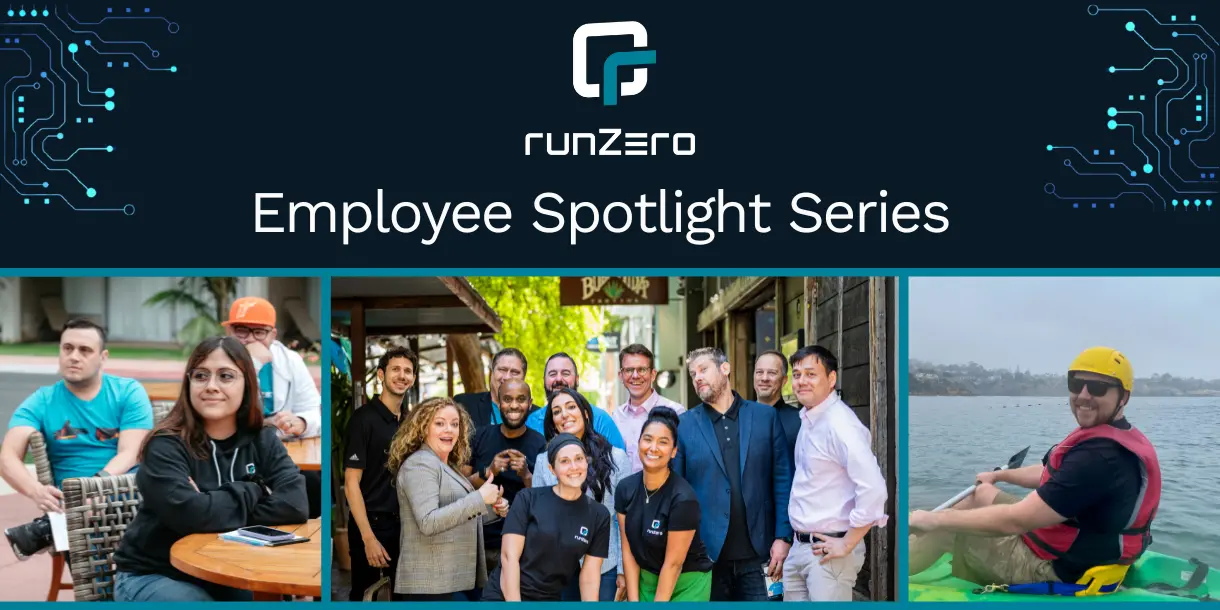 Ashley Tranfaglia is our tenacious channel account manager! She supports our channel partners and plays an integral role in growing our channel globally. Her inner drive, ability to adapt, and willingness to ask questions has allowed her to excel in building relationships with partners and colleagues alike.
When Ashley isn't closing deals, you'll find her traveling to new cities, taking walks with her dog Teddy (bear), or spending quality time with her supportive family and friends.
Read on to learn more about this fashionista's unique journey into cybersecurity!

Q&A
►
Tell me about your professional development journey.
That's a funny journey. People often ask, "what the heck are you doing in cybersecurity? You have a degree in fashion!" I decided to make a big career change a few years ago and left the professional fashion scene behind. I will always love fashion and I guess the artistic approach, but as a full time career I felt unfulfilled. I was working at Clark's, the shoe company, in customer service, when my boss suggested I try sales, and that's when things kind of started to "click" for me.
I did well there but that same boss suggested I move on from Clark's and find a killer sales role elsewhere; she was super impactful and supportive on my journey into cybersecurity. At the time, I had a friend working at Bit9, now Carbon Black, and he said, "Ash they'll hire you without any cybersecurity experience - you have all the attributes they're looking for," so I applied, and got my first sales job as a BDR.
It was nerve racking!! I was 30 years old working with people fresh out of college and honestly I felt out of my league. It was a grind working there, but it was an awesome learning environment and they gave me everything I needed to be successful! I had a coworker at Carbon Black give me some advice that has always stuck with me. She said, "Go with your strengths." Of course you want to work on your weaknesses, but when you focus on your strengths, you'll find the job that's best for you because it's something you're just naturally good at, and you'll be successful. That's why I ended up sticking with Channel. It's what I'm good at, and I love my job, and I'm grateful to all my mentors who helped lead me here. Despite the challenge of learning new technologies, working with channel partners is very rewarding because it allows me to nurture relationships and learn along the way.
►
How have you grown professionally while on our team?
At runZero I have a more global role where I'm working with all of APAC, and I'm learning more about how things operate over there. Such as how to overcome challenges with different governances and language barriers and all that! And I love it. Admittedly the hours can be a little tricky but the minute I was presented with the opportunity I jumped on it. And I'm glad I did, because I feel like I've grown already in the short amount of time I've been here and I'm grateful and appreciative of runZero for that opportunity.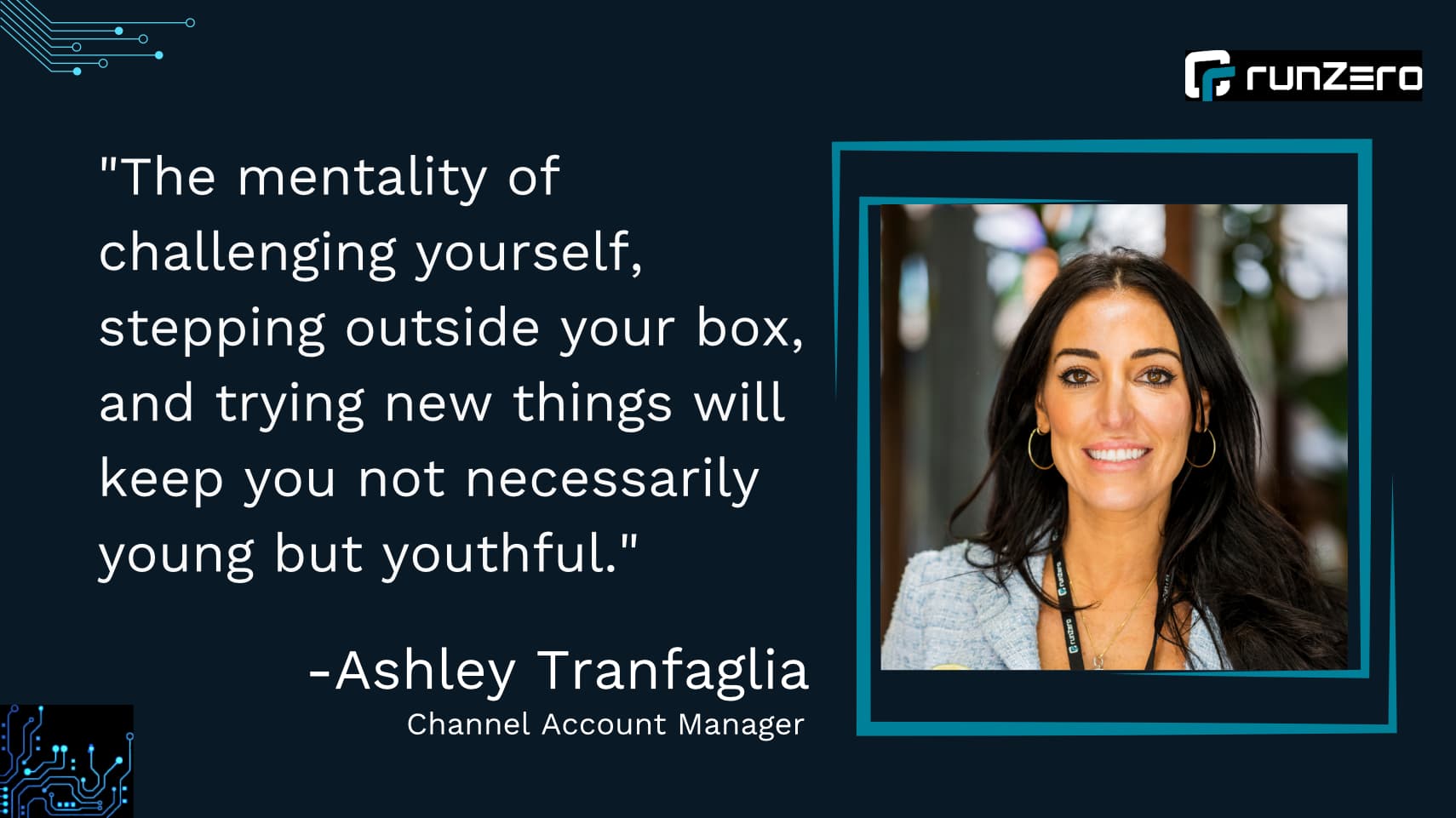 ►
What are some of the most important lessons you've learned throughout your career?
Don't be afraid to sound stupid. I would always shy away from asking questions or speaking up, because I was afraid it was stupid. I'm comfortable to say I've embarrassed myself enough times by now, what's a couple more!? If you don't know something, it's stupid not to ask questions and figure it out. You can't know everything.
Also, transparency is key. I used to try and sell around things to make something sound better than it was, but in channel sales, you really need to maintain that integrity with your partners. I've learned to cut out the fluff and my partners appreciate it. So just be honest and transparent with whatever is going on with your deals and even internally with your company.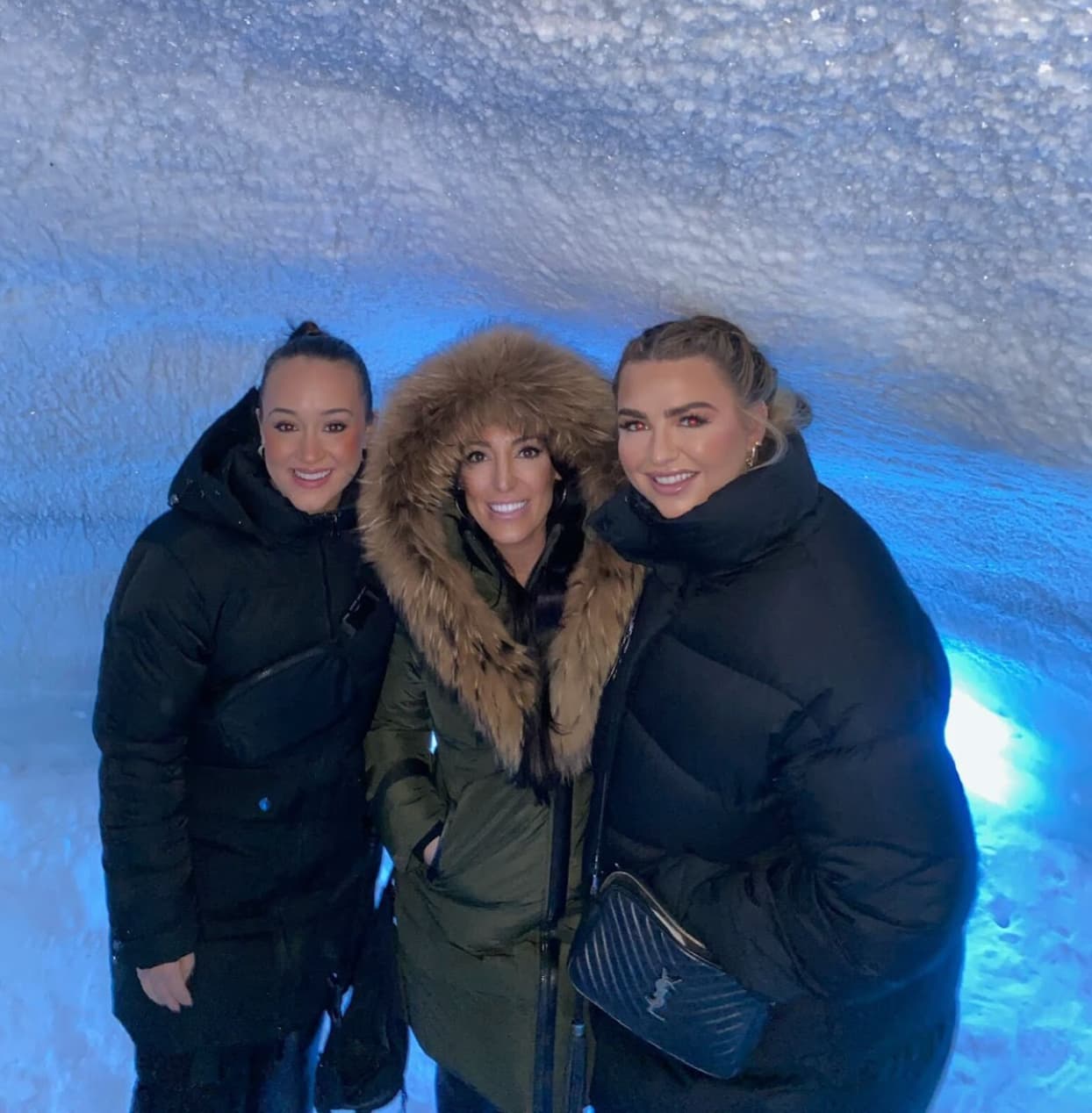 ►
What is your favorite quote?
"The idea is to die young as late as possible"
To me, yes looking young and feeling young is very important, but what wakes me up and gives me purpose, is feeling a level of success. The mentality of challenging yourself, stepping outside your box, and trying new things will keep you not necessarily young but youthful.
My family and I travel often, and I think traveling has been one of the best ways for me to grow and evolve as a person. You learn about different cultures. You try different foods. You do things you normally wouldn't do. Like, I went on a snowmobile in Iceland and I'm not a big let's jump on machines person! Did I love it? No, but I did it, and I got to see and learn a little bit more about myself. So that's what that quote really means to me. You're enjoying life and experiencing it to the fullest. And it's what I live by.

Contact Ashley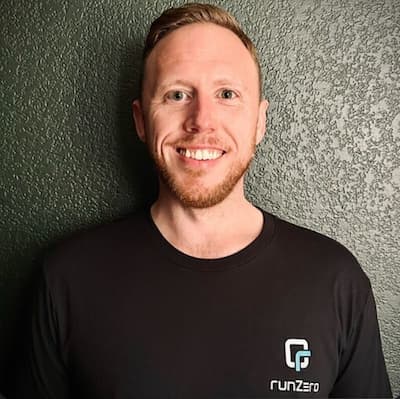 Written by James McNulty
James McNulty is the Senior SEO Specialist at runZero. With over two decades of web development and search engine optimization experience, throughout his career, James has achieved remarkable success in executing SEO campaigns for various SaaS companies. Notably, James formerly collaborated with Sysdig, a leading cloud and container security platform, delivering exceptional results.