More context, better visibility #
In tandem with the transition to cloud services, organizations are grappling with greater numbers of unmanaged and transient assets than ever before. This presents a unique and growing challenge for IT and security teams trying to improve asset management and the organization's security posture. Along with many other solutions, mobile device management (MDM) and identity and access management (IAM) solutions have an essential role in both managing and securing assets. For companies of many shapes and sizes, Google Workspace plays an important role in initiatives related to both asset and identity management. runZero can help supplement the data available Google Workspace deployments with comprehensive network and asset context. By integrating runZero with Google Workspace, you can get visibility into your unmanaged assets alongside those onboarded to Google Workspace.
Benefits #
●

Get visibility into unmanaged assets

●

Enrich your data with comprehensive network and asset context
How runZero helps
Find unmanaged assets
Asset management is essential to enterprise IT and security initiatives, giving teams a way to manage and monitor assets and the software running on them. Google Workspace provides a way for organizations to manage and monitor onboarded devices in order to enforce configuration and security policies. However, teams commonly face asset management challenges when it comes to identifying unmanaged assets. With the runZero integration with Google Workspace, you can readily figure out which assets on your network haven't been onboarded.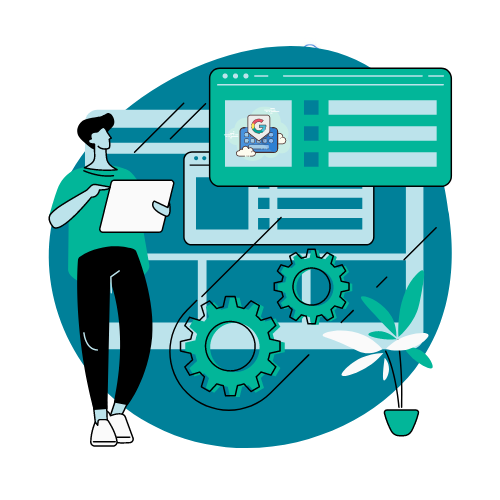 Comprehensive network and asset context
The runZero integration with Google Workspace can pull in data about managed Chromebooks and mobile devices, as well as some data from devices signed into services such as Google Drive or Google Chrome. You can easily query your inventory to find IP addresses that your Explorer discovered on your network that are not part of your Google Workspace. This can be combined with address filters to find devices in a particular subnet that aren't onboarded.
How it works
Step 1: Scan your network with runZero
Step 2: Connect with Google Workspace
Step 3: Identify and onboard unmanaged assets
Deploy runZero anywhere, on any platform, in minutes
runZero scales across all types of environments, and works with cloud, EDR, VM, CMDB, and MDM solutions. Deploy the Explorer in your environment to enable network and asset discovery for runZero. After deploying runZero, just connect to Google Workspace. The integration will add Google Workspace attributes to your inventory, giving you comprehensive asset visibility.
● SaaS or self-hosted options
● Active scanner, no credentials required
● Safe to use in OT environments
● No endpoint agents, endpoint logins, traffic captures, netflows, span ports, or network taps required
● Powerful query language to get full asset details and network context
● Integrations with cloud, EDR, VM, CMDB, MDM, and productivity suites
Try runZero and Google Workspace together
Get valuable insights into your organization's asset management and security efforts. To supplement the data gathered from Google Workspace and your runZero scans, try out our other integrations to get the most accurate and comprehensive information about the assets on your network. With visibility beyond Google Workspace, runZero ensures that you can easily find managed and unmanaged assets across your network.