Inventory your cloud assets #
In recent years, major growth in the utilization of cloud computing has revolutionized data storage and asset deployment. All across the world, organizations are making use of the cloud to store mission-critical resources and critical infrastructure. While the cloud has provided major benefits, such as increased ease and accessibility for creating and deploying assets, it has created challenges for IT and security teams in terms of securing, maintaining, and tracking assets in the cloud. Nowadays, SMBs have upwards of fifty or even a hundred thousand assets as part of their infrastructure, and larger enterprises can have millions of assets. Many of these assets are located in the cloud, which makes having a comprehensive and consolidated asset inventory across multicloud and hybrid environments all the more important.
Benefits #
●

Centralized location to manage all assets

●

Consolidated inventory for all Azure tenants

●

Integrated inventory across hybrid and multicloud environments

●

Correlated attributes from runZero and Azure
How runZero helps
Get everything on your radar
Unmonitored and unmanaged cloud assets are common targets for attackers. These assets tend to fly under the radar, making it harder for you to protect assets you don't know exist. With runZero's integration with Microsoft Azure, you can easily and rapidly sync your cloud inventory with your runZero asset inventory and search across your entire asset inventory to identify issues or risks. By scanning your Azure assets with runZero, you can enrich the scan results with Azure attributes, building a single source of truth for all of the assets on your network.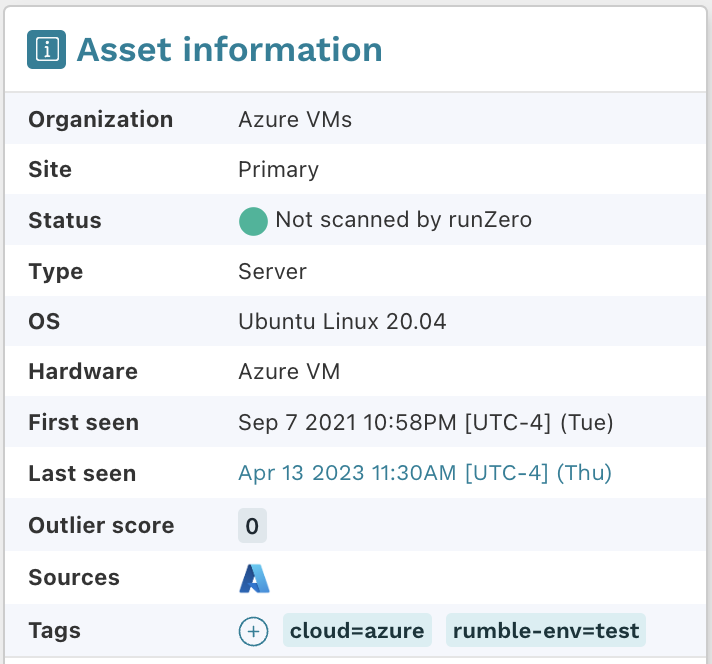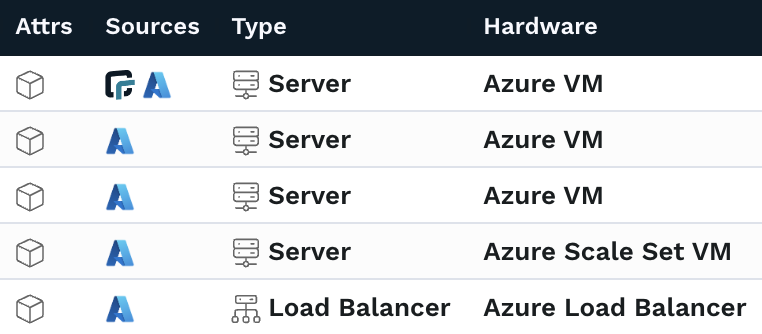 Consolidate your asset inventory
Managing and consolidating your asset inventory is simple with runZero. With comprehensive asset and network context, you will have greater visibility into all assets you have in the cloud. This level of visibility is crucial for organizations looking to streamline operations and maximize efficiency. runZero's integration with Microsoft Azure will help you identify and track assets in the cloud, consolidating and completing your inventory in a single location for your hybrid or multicloud environment.
How it works
Step 1: Scan your network
Step 2: Connect with Microsoft Azure
Step 3: See your Azure assets in one inventory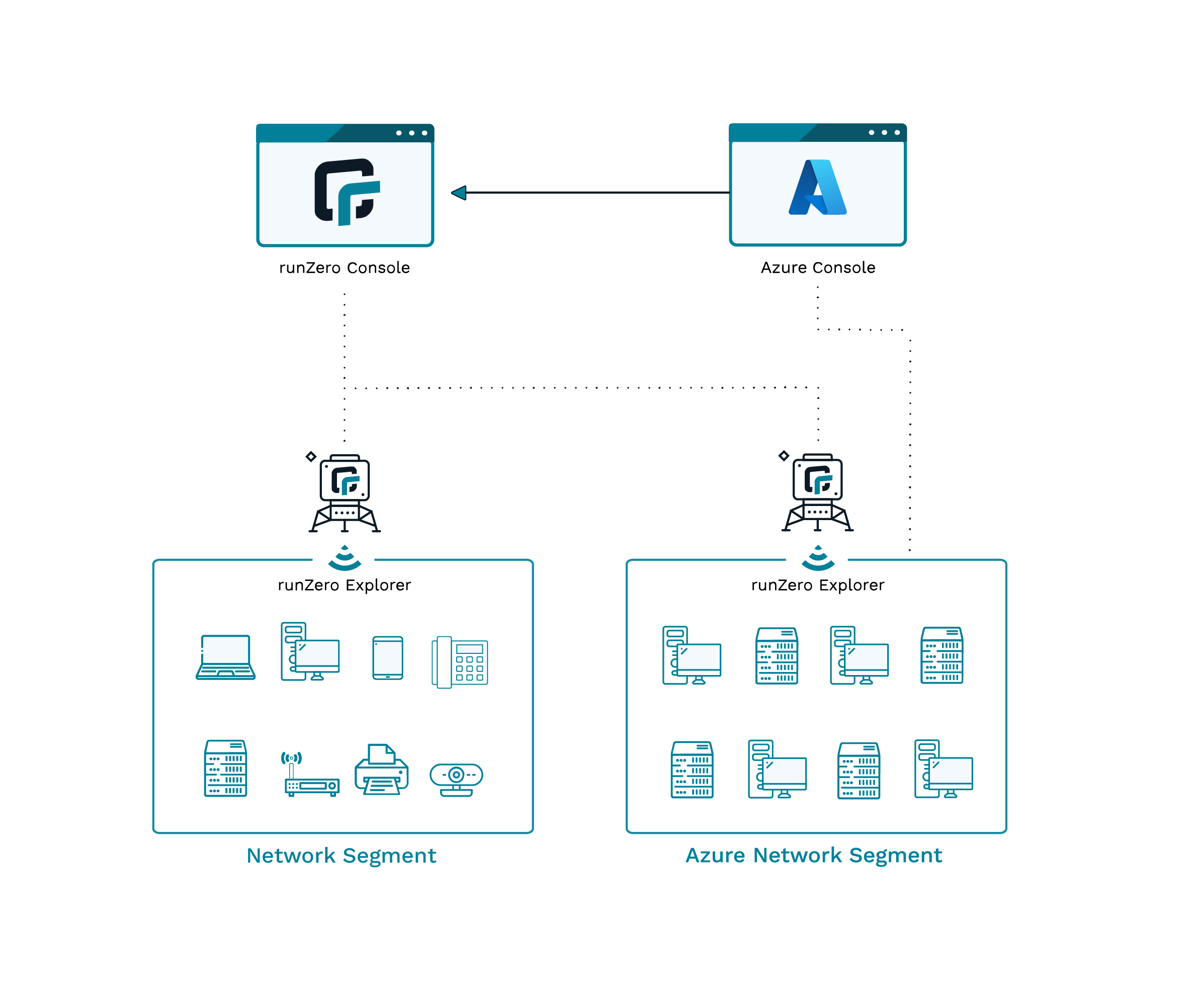 Deploy runZero anywhere, on any platform, in minutes
runZero scales across all types of environments, and works with EDR, VM, CMDB, MDM, and cloud solutions. Deploy the Explorer in your environment to enable network and asset discovery for runZero. Then, just connect to Microsoft Azure to bring data into runZero, allowing you to sync and enrich your asset inventory.
● SaaS or self-hosted options
● Active scanner, no credentials required
● Safe to use in OT environments
● No endpoint agents, endpoint logins, traffic captures, netflows, span ports, or network taps required
● Powerful query language to get full asset details and network context
Try runZero and Microsoft Azure together
Wondering what your cloud environment looks like? Syncing with Azure allows you to quickly identify the number of VM instances, load balancers, and Azure SQL and Cosmos database services you have running, as well as their region, tenant, subscription, and more.