The rundown on becoming runZero: What I learned rebranding a company - Part 1
I've rebranded a lot of companies and products, but I've learned many new lessons while transforming Rumble to runZero this year. I'd like to share my learnings here with fellow entrepreneurs who are starting out a new company or rebranding their existing venture. This will be a four part story, so stay on the lookout for the rest of our journey.
Market confusion
Our team decided to rebrand when we were starting to see confusion in the market with other organizations that shared the same name, even when we operated in very different industries. Our trademarks were clear legally but prospects were having trouble finding us online and we were getting communication meant for other organizations.
Our product had also significantly evolved in the past year, so rebranding offered an opportunity to position our company differently. While our visual identity was pleasant, it wasn't very distinct. Rather than sticking with the same logo design and a different name, we decided on a full reboot. After we made the decision to rebrand, we knew we had better move quickly. Delays cause a lot of friction that can put all content creation and branding projects on hold.
Let's do this in house!
I'm very hands-on and would do my own dentistry if I could––often to a fault. However, I knew our brand was something our team could masterfully reimagine and execute. We had set Black Hat as the perfect stage for us to launch our rebrand and 3.0 release, so our timeline was tight. In my experience, I've seen a rebrand take 6 months, even after the agency kick-off. We only had 4 months, plus we needed to come up with a name first. Roughly speaking, the scope of the project was to:
Find a name and associated domain (dot com strongly preferred)
Create a new logo for the product and company
Refresh the visual design (align on fonts, phase out some colors)
Rename the legal entity of the company
Relaunch the company including website and product
I have a background in marketing and graphic design, plus we have a strong marketing and design team at runZero, so the decision to do the whole process in house was an exciting prospect for the team. In order to hit our target deadline, we limited access to the project to a handful of people:
Jess, Director of Growth Marketing (who also owns branding)
Thao, Director of Content Strategy
Jay, VP of Sales
Abeer, UX Designer
Audrey, Web Designer
HD, Co-Founder & CTO
Myself, Co-Founder & CEO
While we started with a small team, we knew we would have to bring all hands on deck by the end of the rebrand. But we had a long journey and many lessons to learn before we extended the efforts across the organization.
Agreeing on a creative brief
Before we started, we needed a creative brief. This was important to get alignment on what we were trying to achieve and is an important early milestone for any rebranding initiative.
The book Hello my name is Awesome by Alexandra Watkins was extremely helpful in guiding both the creative brief and the creative process. I purchased both the Audible and Kindle versions of the book, so that I could get through the content faster and would have a reference to guide me through the process. The book is great and I can't do it justice in a short segment of this blog post, so I'll only focus on the parts we used to help us generate brand names: the creative brief, SMILE test, and SCRATCH test.
The creative brief
We used a slightly modified format of their creative brief to kick us off:
Goal of the assignment
In a nutshell
Brand positioning
Consumer insights
Target audience
Competition
Words to explore
Words to avoid
Themes / ideas to explore
Domain name modifiers
Name likes and dislikes
Acid test for the new name
Anything else worth noting
The new name would also have to fit our brand personality:
Genuine and honest
Modern and innovative
Nimble
Unpretentious, approachable, and humble
Thoughtful
The SMILE test
The name to pass the phone test: it had to be instantly understood over the phone without explanation or spelling.
The book also has two tests you should run on names. The positive attribute test is the SMILE test, meaning your brand name should be:
(Be) Suggestive
(Be) Memorable
(Evoke) Imagery
(Have) Legs
(Be) Emotional
The SCRATCH test
The negative attribute test is the SCRATCH test, which outlines the seven deadly sins of naming:
Spelling challenged - The name should not look like a typo. It should sound the way it's spelled.
Copycat - The name should not resemble competitors' names
Restrictive - Choose a name that doesn't limit future growth.
Annoying - Names shouldn't seem forced or frustrate consumers.
Tame - A company shouldn't feel flat, descriptive, or uninspired.
Curse of knowledge - The name shouldn't only speak to insiders.
Hard to pronounce - The company name should be obvious and approachable.
Learning #1: Having pre-agreed goals and tests for naming candidates makes it easier to rank candidates objectively.
First brainstorming session created 260 brand names
We followed the book's process for the brainstorming, beginning with starter words and themes and exploring from there. From our long list of 260 brand candidates, we picked 72 viable options. After the SMILE and SCRATCH test, we were left with a few options that reflected our product, which discovers the network to provide visibility and asset inventory for security and IT teams (runZero trial & free version here). Here's a subset of our candidates from this stage:
Clearbox
FirstSight
Floodlight
Flashlight
Reflective
Lightbox
BrightFlare
Blueprint
Trueprint
Haystack
Neon
Spotlight
Searchlight
Luminous
Lightvision
We had also picked a few possible additions to these core brand names to make it easier to reserve a dot com domain and register the company name:
Systems
Technology
Discovery
Inventory
Inc.
Corporation
Network Discovery
Enterprises
For example, combining the first two choices, one company name could have been Clearbox Systems with the domain clearboxsystems.com.
We also tried another method that I had blogged about a few years ago on product naming, but it didn't generate great results for this exercise.
Learning #2: Having a framework can really align people and create clarity. Especially if you are new to rebranding, I highly recommend sticking to the book's process for the naming part.
Close call on trademark search
At this point, I'm going to start masking some of the brand names we looked at so that we can tell the full story without impacting other companies or individuals. We really liked the concept of light to illustrate illuminating the network and decided on one of the light-themed candidates. Let's call this first name LightOptionA.
After running a few trademark and light Google searches, which came back clear, we started exploring LightOptionA logo designs and ideas. Before proceeding further with that name, we did a deep search on Google and discovered another startup in the security space that had just come out of stealth eleven days prior with the same name. They hadn't shown up in our initial searches because they had bad SEO rankings on the new name and hadn't registered the trademark. Most importantly of all, the other company shared an investor with runZero, so trying to grab the trademark before they could register it would have been a bad option, plus we would have had a common law trademark priority date issue that could have jeopardized a registered trademark.
Learning #3: Don't just do a trademark search, you have to do a deep Google search as well to see if any other similar companies are using your trademark as well.
Follow the story
Part two of this story was published on Friday, September 9, so be sure to follow the story. Also, don't forget to subscribe for regular blog notifications.
Want to join our team?
Explore our open positions and find the perfect fit for you. Discover why runZero is the best place to build your career.
View open roles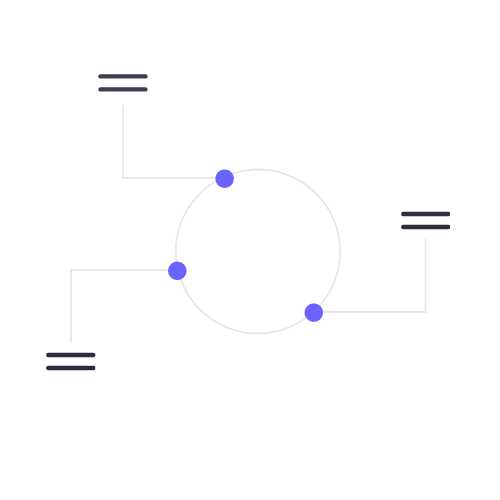 Similar Content
January 30, 2023
Recon with runZero
runZero may not be the first tool you think of when you talk about penetration testing but we have several ways of helping pentesters with their reconnaissance. Read more to see how runZero can support your recon.