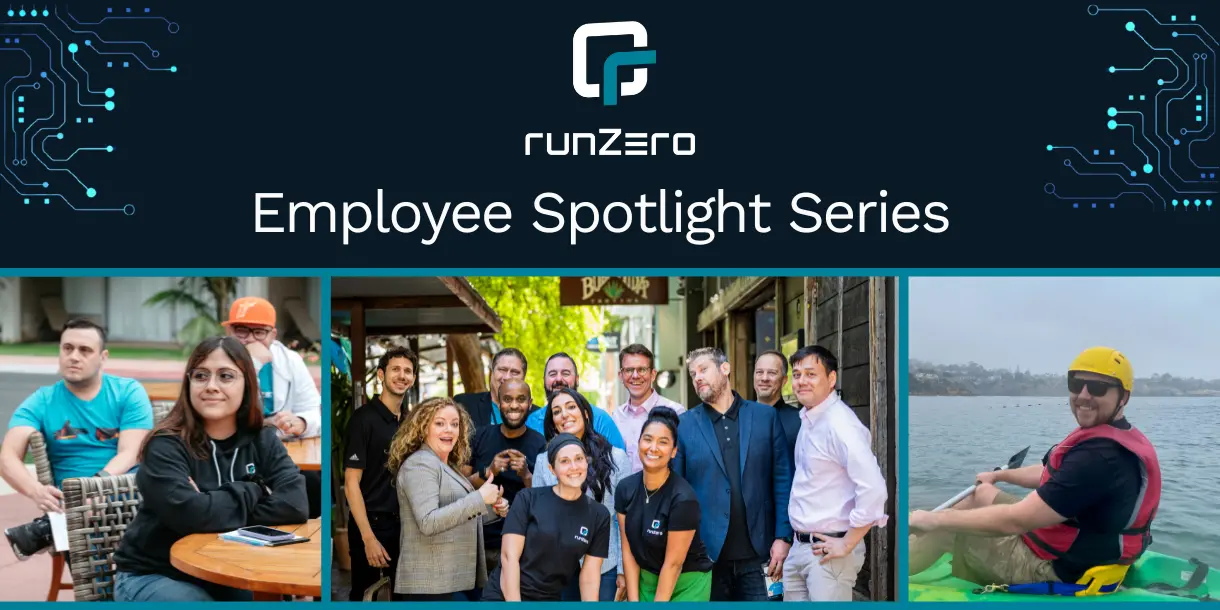 Similar Content
July 13, 2023
Employee Spotlight: Chris Benjamin
Chris is an animal lover, community volunteer, and horror genre enthusiast. She enjoys spending quality time with her children, husband, and beloved pets. Chris has a warm and welcoming personality; she's been a great addition to runZero.
June 27, 2023
Employee Spotlight: Ali Cheikh
Ali is a talented Sales Engineer with over 14 years of experience in the field. Learn more about what Ali had to say about working for runZero.
September 8, 2022
What I've learned working at runZero as a UX/UI designer
Hello, I'm Abeer, the lead UX/UI designer at runZero. When I joined the company a little over a year ago, I knew almost nothing about networking. For example, I couldn't tell you the difference between an authenticated and unauthenticated scan. Most of my …
Read More