The development team at GitLab issued a new critical security release that patches seven recently-disclosed vulnerabilities in GitLab software. Reported by customers, security researchers, and GitLab team members, these vulnerabilities are located in various components of the software and affect both GitLab Community and Enterprise editions:
Is an update available?
To avoid possible exploitation of the above vulnerabilities, GitLab recommends all admins update to GitLab versions 14.8.2, 14.7.4, and 14.6.5 for Community Edition (CE) and Enterprise Edition (EE) installations. If upgrading instances isn't viable in the near-term, GitLab does provide a hotpatch for the runner token disclosure vulnerability–the most severe vulnerability of the bunch–for a number of GitLab versions, suitable as a temporary mitigation until a full update can be performed.
How do I find potentially vulnerable GitLab instances with runZero?
From the Asset Inventory, use the following pre-built query to locate GitLab assets within your network that are potentially vulnerable:
product:gitlab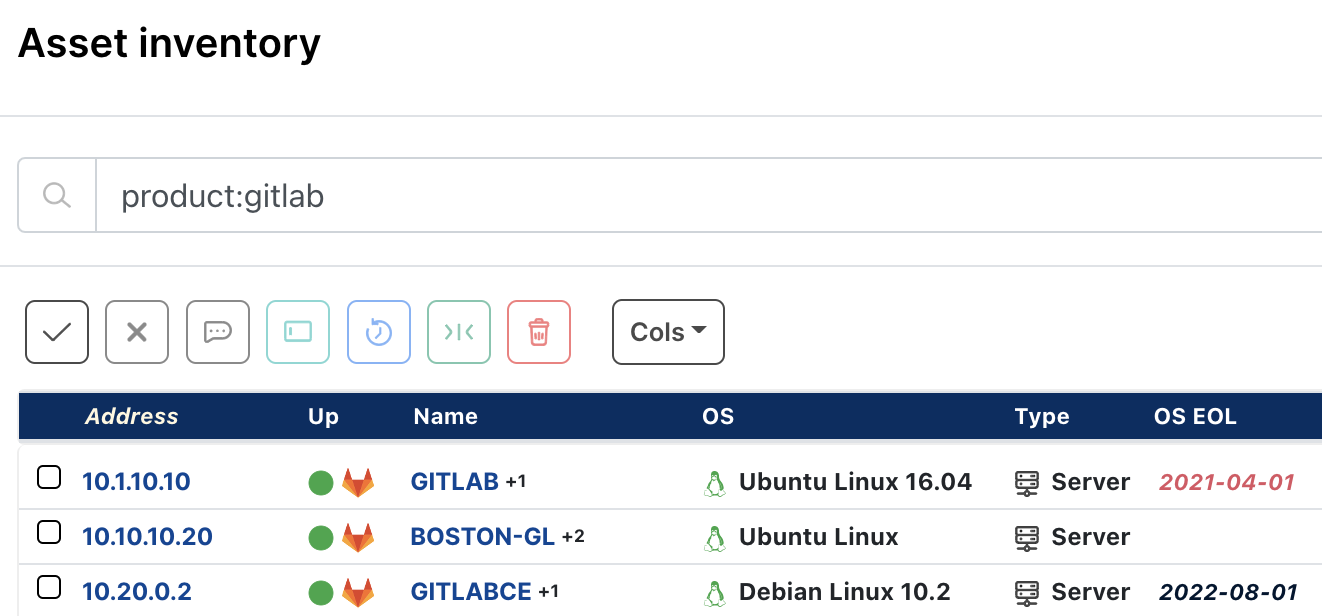 As always, any prebuilt queries we create are available from our Queries Library. Check out the library for other useful inventory queries.
Free runZero trial
Don't have runZero and need help finding potentially vulnerable GitLab instances?
Start your free trial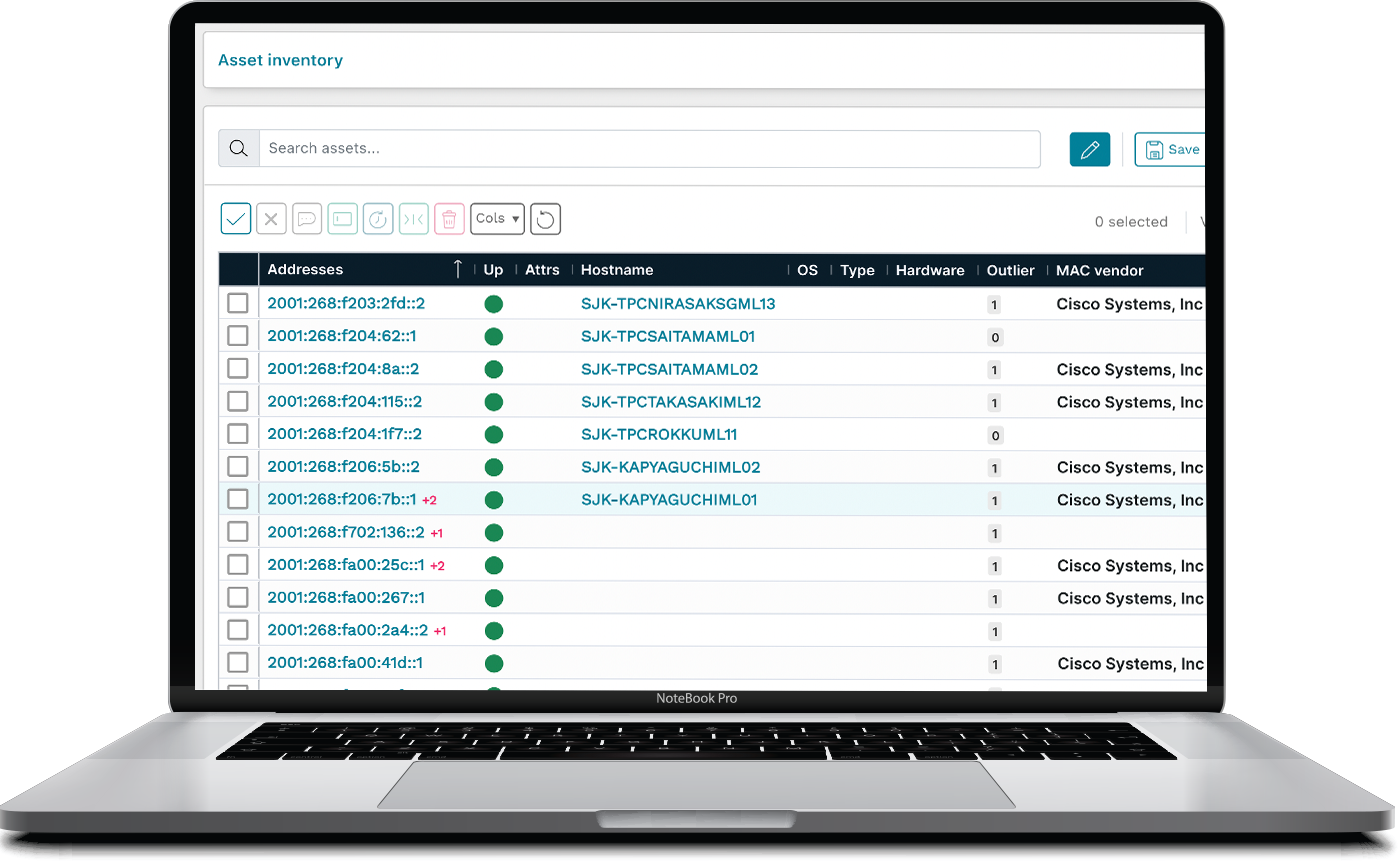 Similar Content
September 30, 2022
Finding Microsoft Exchange Servers on your network
GTSC, a Vietnamese security firm, recently discovered two zero-day vulnerabilities that affect Microsoft Exchange Server 2013, 2016, and 2019. These two vulnerabilities are being tracked as CVE-2022-41040 and CVE-2022-41082.
August 4, 2022
Finding DrayTek Vigor routers
The Trellix Threat Labs Vulnerability Research team recently published vulnerability details affecting almost 30 models of DrayTek Vigor routers. This vulnerability resides in the management interface login page and is trivial to exploit via buffer overflow. An …
Read More