Finding FortiOS, FortiProxy, and FortiSwitchManager assets on your network
News surfaced late last week of a critical authentication bypass vulnerability present in the web administration interface of some Fortinet products. Successful exploitation of this vulnerability (tracked as CVE-2022-40684) via crafted HTTP and HTTPS requests can provide remote attackers with admin-level command execution on vulnerable FortiOS devices including FortiGate firewalls, FortiProxy web proxies, and FortiSwitchManager assets.
What is the impact?
With a CVSS critical score of 9.6, attackers running admin-level commands on compromised assets may have the ability to persist presence, explore connected internal networks, and exfiltrate data. Fortinet is aware of at least one exploit of this vulnerability in the wild, and Bleeping Computer offered a Shodan search showing more than 140k publicly accessible FortiGate devices which may be running vulnerable FortiOS. Additionally, security researchers with Horizon3.ai are planning on publishing an exploit PoC this week. For admins wanting to check if a FortiOS/FortiProxy/FortiSwitchManager asset has been exploited, Fortinet does provide an indicator of compromise (see the "Exploitation Status" section).
Are updates available?
Fortinet has called out the vulnerable FortiOS, FortiProxy, and FortiSwitchManager versions in their advisory and has made updates available for affected products. Admins should ensure that affected models are updated to the latest version as soon as possible. If updates cannot be completed in the near term, Fortinet does provide some mitigation steps (see the "Workaround" section) that can be taken to secure vulnerable assets.
How do I find potentially vulnerable FortiOS, FortiProxy, and FortiSwitchManager assets with runZero?
From the Asset Inventory, use the following pre-built query to locate FortiOS, FortiProxy, and FortiSwitchManager assets that may need remediation:
os:FortiOS or product:FortiProxy or product:FortiSwitchManager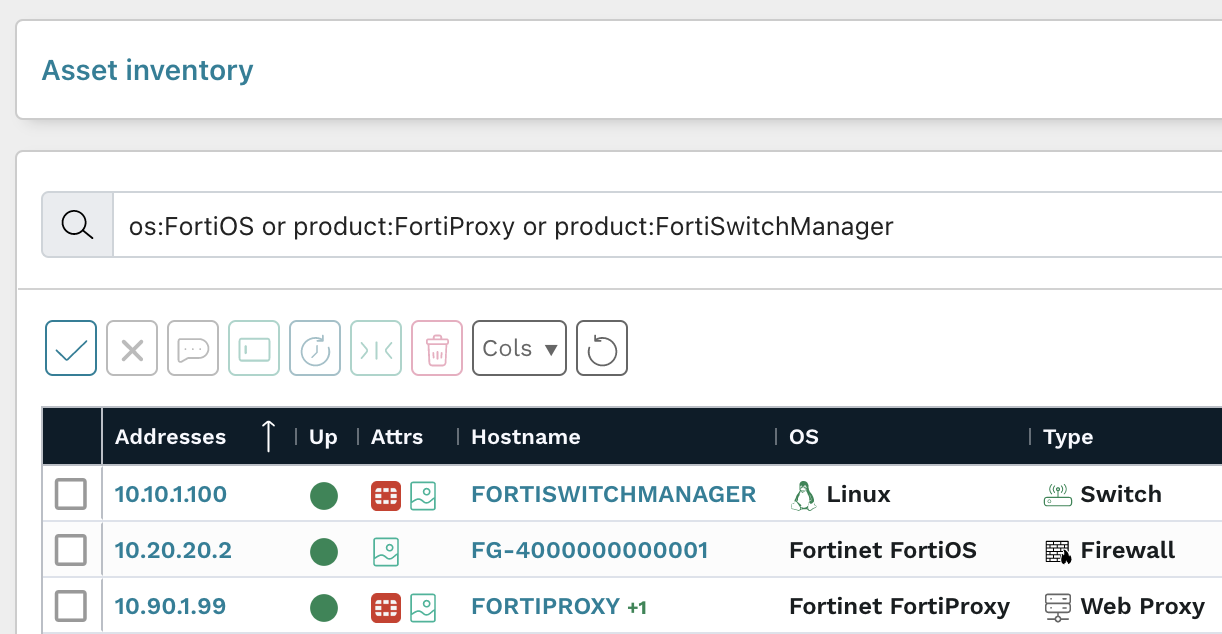 As always, any prebuilt queries are available from our Queries Library. Check out the library for other useful inventory queries.
Get runZero for free
Don't have runZero and need help finding potentially vulnerable FortiOS, FortiProxy, or FortiSwitchManager assets?
Start your runZero trial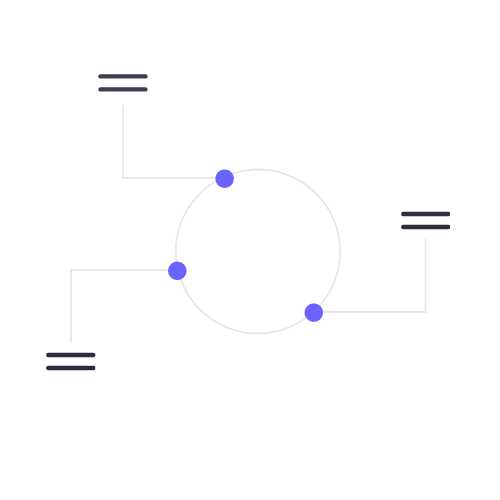 Similar Content
December 5, 2022
Finding MegaRAC BMC assets on your network
MegaRAC can be found in many server manufacturers' Baseboard Management Controllers (BMCs), including AMD, Ampere Computing, ASRock, Asus, ARM, Dell EMC, Gigabyte, HPE, Huawei, Inspur, Lenovo, Nvidia, Qualcomm, Quanta, and Tyan. Successful exploitation of these …
September 30, 2022
Finding Microsoft Exchange Servers on your network
GTSC, a Vietnamese security firm, recently discovered two zero-day vulnerabilities that affect Microsoft Exchange Server 2013, 2016, and 2019. These two vulnerabilities are being tracked as CVE-2022-41040 and CVE-2022-41082.
August 4, 2022
Finding DrayTek Vigor routers
The Trellix Threat Labs Vulnerability Research team recently published vulnerability details affecting almost 30 models of DrayTek Vigor routers. This vulnerability resides in the management interface login page and is trivial to exploit via buffer overflow. An …
Read More