Finding Cisco devices running IOS XE
Cisco recently disclosed a command execution vulnerability that affects some versions of IOS XE SD-WAN software running on Cisco routing devices and virtual instances. With a CVSSv3 score of 7.8, this vulnerability (assigned CVE-2021-1529) is due to inadequate input validation in the command line interface (CLI), allowing an authenticated attacker who provides crafted CLI input to execute commands with root privileges. This vulnerability follows a handful of SD-WAN vulns Cisco has addressed this year.
Along with the disclosure, Cisco announced updated software to address this vulnerability. However, it is only for universal IOS XE releases and not standalone Cisco IOS XE SD-WAN releases. And with no mitigations or workarounds offered, folks should update affected devices and virtual instances as soon as possible.
How to find Cisco devices running IOS XE with Rumble
From the Services Inventory, use the following pre-built query to locate Cisco IOS XE instances exposing a CLI in your network:
_asset.protocol:snmp AND protocol:snmp AND snmp.sysDesc:"IOS-XE" AND (_asset.protocol:telnet or _asset.protocol:ssh)


As always, any prebuilt queries we create are available from our Queries Library. Check out the library for other useful inventory queries.
Get runZero for free
Find Cisco devices/instances running IOS XE on your network with runZero.
Get started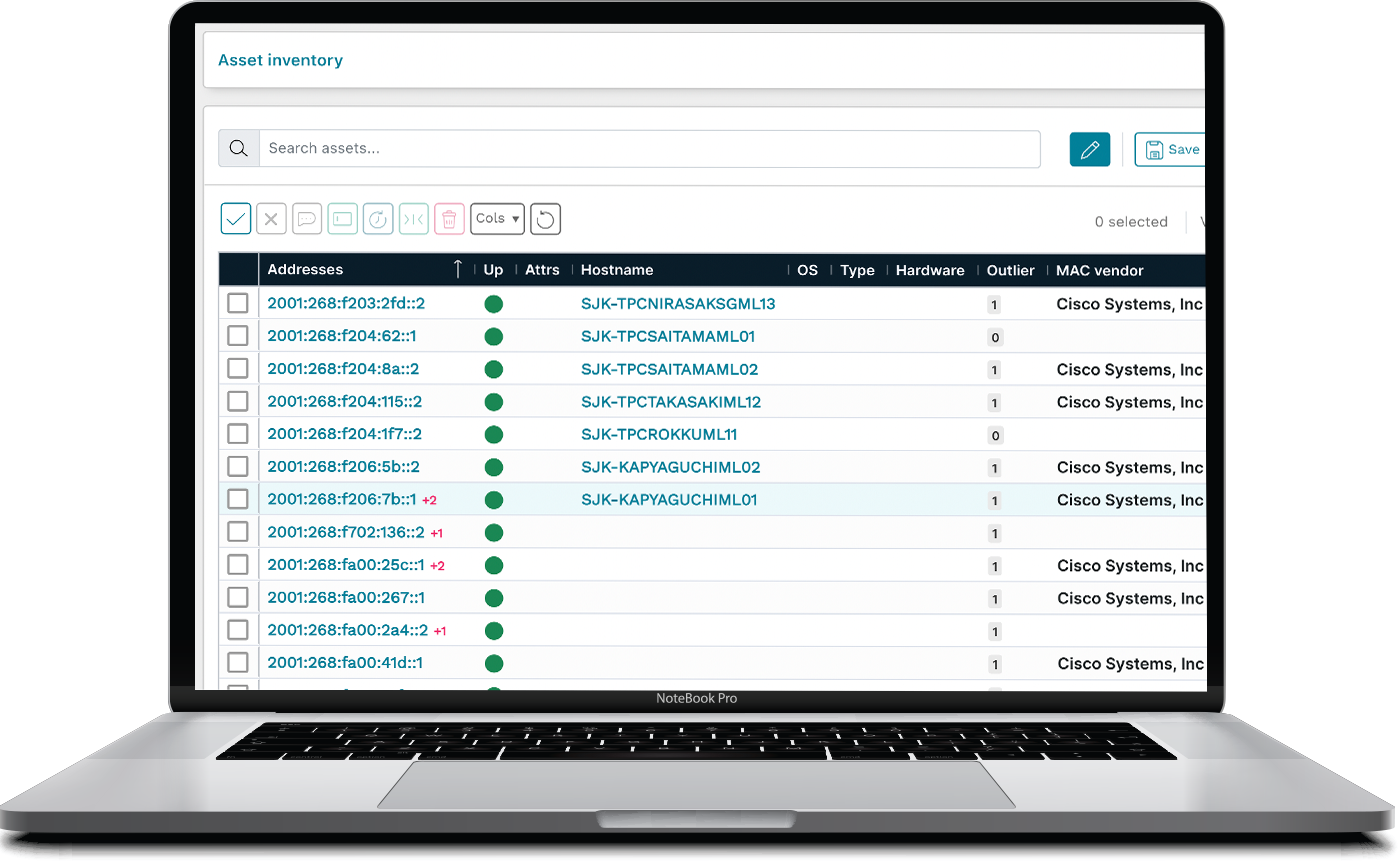 Similar Content
September 30, 2022
Finding Microsoft Exchange Servers on your network
GTSC, a Vietnamese security firm, recently discovered two zero-day vulnerabilities that affect Microsoft Exchange Server 2013, 2016, and 2019. These two vulnerabilities are being tracked as CVE-2022-41040 and CVE-2022-41082.
August 4, 2022
Finding DrayTek Vigor routers
The Trellix Threat Labs Vulnerability Research team recently published vulnerability details affecting almost 30 models of DrayTek Vigor routers. This vulnerability resides in the management interface login page and is trivial to exploit via buffer overflow. An …
Read More