Duo Tech Talk 2019: HD Moore on Modern Network Discovery
Presentation at Duo Tech Talks on December 5th, 2019 in Austin, Texas.
Slides:
HD is CEO of Critical Research Corporation, creator of Rumble Network Discovery, and VP of Research for Atredis Partners, a research-driven security consultancy. Best known for founding the Metasploit project, HD's work continues to focus on the nexus of security research and technology.
Identifying assets on modern networks is more complicated than ever due to the adoption of BeyondCorp security models, software defined networks, virtual machine environments, container environments, hybrid clouds, and internet-connected smart devices. This presentation dives into original research and lesser-known techniques that can be used to quickly discovery devices across complex environments, without the use of passive traffic analysis or credentials.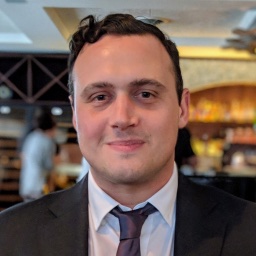 Written by HD Moore
HD Moore is the co-founder and CEO of runZero. Previously, he founded the Metasploit Project and served as the main developer of the Metasploit Framework, which is the world's most widely used penetration testing framework.
Similar Content
September 8, 2022
A review of the chat with HD Moore and Gordon Lyon
Read about runZero's moderated conversation between security industry legends, HD Moore and Gordon "Fyodor" Lyon. They discussed the challenges, rewards, and lessons learned from their work building network scanning technology.