(CS)²AI Podcast Show: Unveiling Chris Kirsch's Multifaceted Journey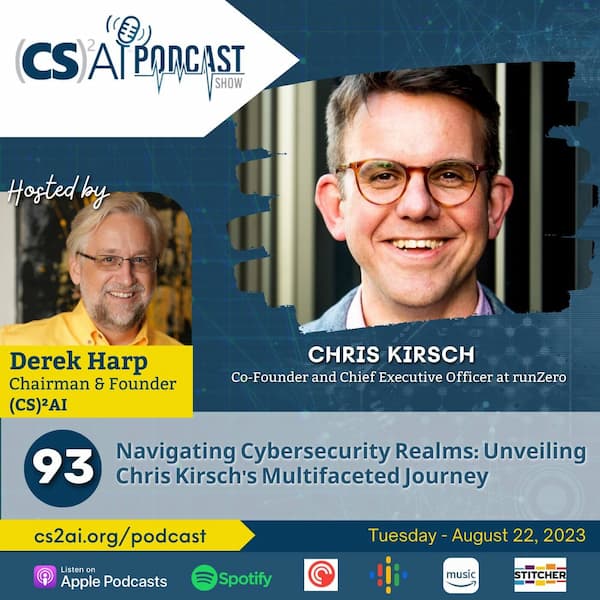 In the captivating world of cybersecurity, where technology and innovation intersect to safeguard our digital landscapes, Derek Harp, Chairman and Founder of (CS)²AI is delighted to welcome on episode 93 of the (CS)²AI Podcast Show, distinguished guest, Chris Kirsch!
Chris is a man of multifaceted talents and roles. In addition to being the Co-founder and CEO of runZero, he is also a husband, a runner, a strategic social engineer, an unwavering devotee to cybersecurity, a seasoned member of various security ventures, and a masterful pizza chef specializing in the art of bread baking!
With his company serving as a bridge to the operational technology community, Chris's journey is a tale that weaves through diverse geographies. He grew up and went to primary school in Germany. He then attended boarding school in Switzerland, after which he continued his education in the United Kingdom.
As they journey through Chris's narrative, they dive into his role as a longstanding contributor to the cybersecurity landscape and his pivotal role in bridging the gap between the digital domain and operational technology.
Delve into the diverse facets of the narrative of Chris Kirsch, a remarkable force in the cybersecurity world! You're bound to be enthralled by his unique story that intertwines his personal experiences with his unyielding commitment to the cybersecurity domain!
Show highlights:
Some lessons learned from PGP.
Bridging the gap between hardware and software.
How adding a second product to the sales process changes the hearts and minds of a sales team.
Transitioning from working with crypto-geeks to hackers. (18:51)
The value of cold-calling managers. (26:01)
Two essential attitudes you can have to an acquisition.
The benefits of being open and having conversations without expectations.
Fingerprinting flaky devices.
The importance of having a good inventory.
Chris's advice to his younger self.
Use runZero for free
Access all runZero features for 21 days, then choose the plan that works best for you
Start now ➔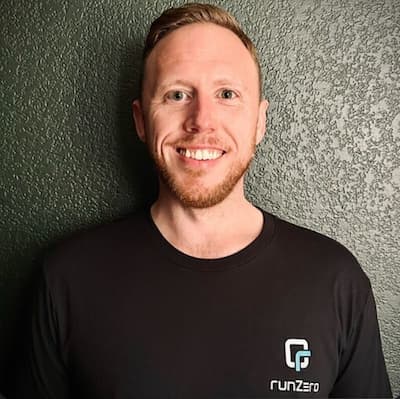 Written by James McNulty
James McNulty is the Senior SEO Specialist at runZero. With over two decades of web development and search engine optimization experience, throughout his career, James has achieved remarkable success in executing SEO campaigns for various SaaS companies. Notably, James formerly collaborated with Sysdig, a leading cloud and container security platform, delivering exceptional results.